Group Chair
Rebecca Oliver, Schools Liaison & Partnerships Manager, Bournemouth University, roliver@bournemouth.ac.uk, 01202 961 422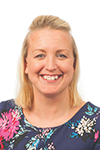 Rebecca works at Bournemouth University as Schools Liaison & Partnerships Manager. She leads on the development and enhancement of strategic relationships with target schools, colleges and academies in line with the University's aims and objectives, including those in the Access and Participation Plan.  Her team is responsible for the development and management of engagement, student recruitment and outreach activities in schools, colleges and academies (8-19 years).
As chair of the HELOA South West Group, Rebecca is looking forward to working with colleagues with responsibilities spanning recruitment, outreach, NCOP and beyond supporting each other through the challenging times that lay ahead for HE!
Group Vice Chair (Membership and Communications)
Currently Vacant
Group Vice Chair (Training & Partnerships)
Sarah Almond, Faculty Engagement Officer, University of Bristol, sarah.almond@bristol.ac.uk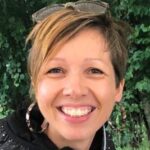 Having been a secondary school Geography teacher in the UK and New Zealand for 11 years, Sarah moved into widening participation work in 2019 at the University of Bristol. As a Faculty Engagement Officer her role involves planning and delivering widening participation activities specifically for the Science Faculty, as well as planning and delivering their 'Active Outreach' staff training program. This is designed to support staff in making their outreach engaging and accessible to the WP students that they are looking to engage with.