Welcome from Vice-Chair (Group Development):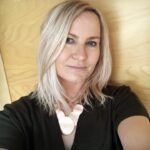 HELOA operates through a network of nine HELOA groups covering the whole of the UK. It is these groups who communicate, plan, manage and deliver activities and services at a local level. All groups share a consistent governance framework ensuring members are able to access the same level of service from the Association regardless of group location. It is both essential and encouraged that groups retain their individual flair and strike a balance between local autonomy and central consistency. Members are supported at both group and national level with regular training and networking events giving opportunities to share good practise and develop for the future.
Each HELOA group meets at least three times a year with all HELOA members entitled to attend and contribute to meetings in their areas. Meetings often have a training theme to support members and regional activities are discussed and planned with support from HELOA UK Committee. It is our vision that the Association encompasses the broadest possible membership from across the sector which will again enable members to grow and develop.
To help understand how the groups are structured have a look at the Groups Structure Chart. If you would like to find out more about HELOA groups and the work that they deliver in your region please get in touch.
Amanda Kenningley
HELOA Vice-Chair (Group Development)
Email: groupdevelopment@heloa.ac.uk