There are various opportunities to sponsor HELOA events and activities, and promote your organisation to our extensive membership. Our sponsors are organisations who work with our members to support them in their roles within their HE institutions and support our mission of helping students in their HE journey.
HELOA is sponsored by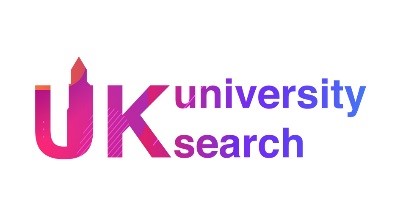 University Search
UK University Search is proud to be the key conference sponsor for this year's HELOA Annual Conference 2020. UK University Search are sponsoring the Innovation and Best Practice Awards helping to showcase some of the excellent work which is taking place amongst HELOA membership in recruitment and outreach activities across the sector.
UK University Search provides universities, higher education colleges and apprenticeship providers with the opportunity to meet thousands of students across the UK through a multitude of large events. On our www.ukuniversitysearch.com site, students are able to find out more about the options available to them after they complete their A-Levels, read through some interesting blog articles, and plan ahead with our open days calendar.
---
---
Student CRM 
Student CRM is pleased to be this year's HELOA Marketing and Communications Spotlight Award Sponsor.
www.student-crm.co.uk is the UK's best-loved student recruitment software. We help universities to encourage prospective higher education students to start conversations by using our Student CRM enquiry and booking forms to register interest online and continue the conversation about their reasons for considering higher education.
We want to support all HELOA members and help to attract tomorrow's learners whether face-to-face at HE and careers fairs organised by UCAS, at local school visits or online. Please do drop by our exhibition stand and take a look.
---
---

Gecko Engage
We've created a Visit Experience Platform for HigherEd institutions. Partner universities use our software to manage over 2 million face-to-face interactions with prospective students every year. That covers everything from capturing enquiries at recruitment fairs in far-flung corners of the globe, to registering students on to campus tours, to tracking attendance for sessions at open days. With our tools, those institutions can provide a better experience for their prospective students, they can go completely paperless (eliminating a ton of low-value admin tasks for their teams), and they can dive deeper into how their events investment influences their enrolment numbers.
Gecko Engage are one of our sponsors at this year's HELOA Annual Conference 2020.
---

Revolution Viewing

Revolution Viewing is the sector's leading provider of rich media solutions with a mission to help students find their perfect university. Everything we do is designed to delight and inform prospective students, empowering them to make that life-changing decision, and our work is proven to increase conversions at every stage of the recruitment cycle.

We were established in 2004 and since then we have worked with over 90 UK universities on projects including videos, personalised videos, virtual tours, virtual open days, animations and virtual reality. Our experience working in the sector coupled with knowledge gained from our extensive primary research programme means that there is no-one better informed about what prospective students want to see, and when they want to see it, than Revolution Viewing.
Revolution Viewing are one of our sponsors at this year's HELOA Annual Conference 2020.
---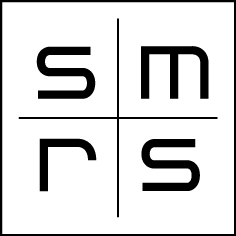 SMRS

At SMRS, we understand higher education. We know how complex and increasingly competitive the sector is, and how much it changes. Luckily, we also know how to help institutions stand out. From research and strategic advice to creative branding, customer experience mapping and campaign delivery, we can shape your message and get it out to the inspired students you want to engage with – wherever in the world they are.
SMRS are delighted to be at HELOA Annual Conference 2020. We're delivering a workshop where we'll take you on an interactive, hands-on journey – a student journey which will help you understand how to identify the 'moments that matter' through personas and journey mapping. We're confident that by end of the session you will have the tools to make a difference to your students
SMRS are one of our sponsors at this year's HELOA Annual Conference 2020.
---

Unibuddy

Unibuddy matches prospective applicants with student ambassadors, giving them real-time access to real people with relevant interests. All through online messaging tech that's simple to embed in your website.
We're all about peer-to-peer. And it's not only prospects who benefit, but you too. A team of former HE professionals and talented developers, we share with our 200+ global partners know-how, how-to and what's what. From first-hand experience on how to make the most of our simple to use tech, to training your ambassadors, right through to insights from our partners on embedding Unibuddy in their comms.
So join the Unibuddy community, where prospective students get information, reassurance and a greater shot at success. Student ambassadors create connections, gain confidence and get to pay it forward. And universities attract, engage and retain a diverse student population.
Learn more and book a demo, or drop us a line on demo@unibuddy.com
Unibuddy are one of our sponsors at this year's HELOA Annual Conference 2020.