There are various opportunities to sponsor HELOA events and activities, and promote your organisation to our extensive membership. Our sponsors are organisations who work with our members to support them in their roles within their HE institutions and support our mission of helping students in their HE journey. Our current offer for Sponsors can be found here.
HELOA is sponsored by: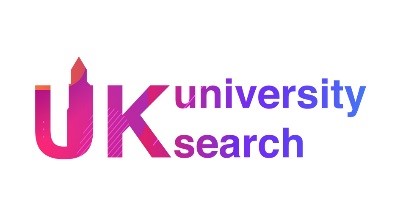 University Search
UK University Search provides universities, higher education colleges and apprenticeship providers with the opportunity to meet thousands of students across the UK through a multitude of large events. On our www.ukuniversitysearch.com site, students are able to find out more about the options available to them after they complete their A-Levels, read through some interesting blog articles, and plan ahead with our open days calendar.
---

Unibuddy

Unibuddy matches prospective applicants with student ambassadors, giving them real-time access to real people with relevant interests. All through online messaging tech that's simple to embed in your website.
We're all about peer-to-peer. And it's not only prospects who benefit, but you too. A team of former HE professionals and talented developers, we share with our 200+ global partners know-how, how-to and what's what. From the first-hand experience on how to make the most of our simple to use tech to training your ambassadors, right through to insights from our partners on embedding Unibuddy in their communications.
So join the Unibuddy community, where prospective students get information, reassurance and a greater shot at success. Student ambassadors create connections, gain confidence and get to pay it forward. And universities attract, engage and retain a diverse student population.
Learn more and book a demo, or drop us a line on demo@unibuddy.com
---

GECKO
Gecko is a student engagement platform that is purpose-designed for higher education. It integrates with existing systems and workflows to create a connected, custom engagement experience.
Using the Gecko platform, you can:
Transform the student experience
Boost enrolment and retention
Lighten the workload for staff
---

SMRS
At SMRS, we believe in the power of education to make a positive difference. And we're proud to help universities and colleges in the UK and around the world change for the better. We help them enhance the experience they offer students, increase their marketing performance, and live their brands.
Whether it's through hands-on campaign delivery or high-level strategic thinking, come and chat with us and find out how we can help you tackle your communications and branding challenges.
---

Unifrog
Unifrog is the one-stop-shop for students to research and decide on the career and university pathways they want to pursue. Our HE Partnerships support universities with all areas of student recruitment including high-quality lead generation, events promotion, and unique market insights. We help our university partners engage with the hundreds of thousands of students who use Unifrog every day to make key decisions about their futures. Our approach keeps students' interests at the heart of everything we do and has a clear focus on best-fit.
---

SFS Media
SFS Media's mission is to unleash thought-leading insight gained from our youth audience. We provide our higher education clients with the power to make innovative change within their marketing strategies led by the youth voice.
We are here to level the playing field for young people whilst supporting providers to increase their diversity and inclusion amongst Gen Z & Gen A. We measure implicit bias within marketing communications and recommend solutions to increase inclusion and engagement within the youth audience.
Our rich portfolio of insights services help harness the youth voice to power student recruitment strategies.
100% of our profits are donated back to social mobility charities.