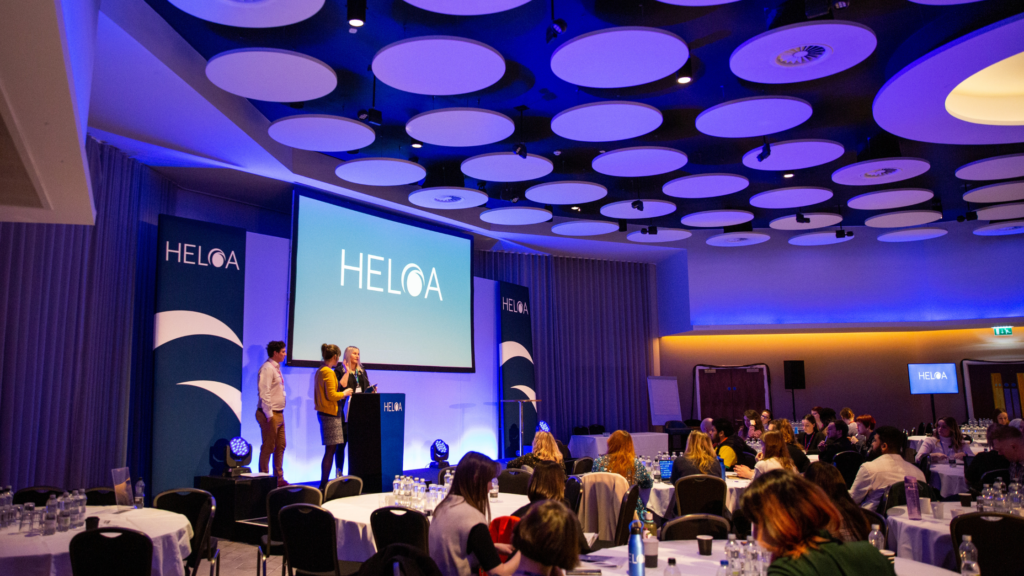 As part of our commitment to the professional development of HELOA members, we offer a range of training and development opportunities at local and national level. As an Association, we are committed to providing 'top quality, competitively-priced training', and always seek to deliver innovative and timely activities.
At group level, members are able to access a range of training opportunities and networking support through regular meetings. One of the key benefits of the Association is the way in which it enables members to communicate, share information, provide mutual support and create opportunities for cooperation and collaboration.
Our National Conference allows members to take advantage of a range of sessions from numerous high-profile keynote & plenary speakers, as well as a range of topical, engaging workshop and discussion sessions. The National Conference also includes the HELOA Innovation & Best Practice Awards which recognise and celebrate examples of excellence from within the membership.
HELOA also runs a series of specialist conferences aimed at new & experienced Practitioners. The New Practitioners' Conference provides an opportunity for new or inexperienced members to learn from education liaison professionals; typical sessions include building effective relationships and an overview of the current HE sector and the conference offers plenty of opportunities to network and develop best practice. Our Professional Development Conferences provide the opportunity for individuals who are operating at a management level to come together and interact with policy makers and leading practitioners in a particular field. Where possible, also look to accredit our New Practitioners and Professional Development Conferences.
The HELOA UK Committee and Training team are still committed to ensuring maximum safety, comfort and confidence for our members attending physical meetings and training events. During the pandemic, we adapted our offer to provide a range of training events virtually, including webinars. As per the HELOA Strategy, the Training Team will be exploring the balance between physical and virtual events moving forward and we will also trial blended and hybrid delivery methods where appropriate. We will continue to keep up to date with government and university guidance about physical training events and adapt our plans accordingly.
Emily Day, UK Vice-Chair (Training)