HELOA works in partnership with a number of different organisations across the sector to provide mutual benefits to both parties and to our members, supporting objectives set out in HELOA's strategic plan.
HELOA works in partnership with
UniTasterDays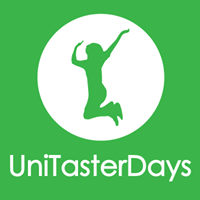 HELOA has a long standing relationship with UniTasterDays working together to support students, teachers/ advisors and parents to find out more about higher education opportunities.

UniTasterDays.com is a free online resource that helps teachers and career advisers interested in booking events, as well as students and parents looking to book places on events directly. UniTasterDays work with the majority of UK's higher education institutions and collaborates with HELOA members to create the Teacher and Parent Guides. Access the UniTasterDays Students' Guide to University 2023 online here.

Our working relationship and partnership with UniTasterDays was formalised through a Supporters Agreement signed in November 2022 and outlines the organisations' shared objectives, including collaborating on the UniTasterDays Guides. 
---
Zero Gravity

HELOA has signed a Supporter Agreement with Zero Gravity in 2023. Working together to recognise the value of members' work to improve widening participation and higher education access across the UK university landscape. By partnering, Zero Gravity hopes to support members with free university partnerships that scale their outcomes in widening participation, recruitment, student success, and progression.
Zero Gravity is a free online membership platform that propels students from areas of the top 15% of academic potential and bottom 40% of socioeconomic deprivation into university and onto careers at an unparalleled scale through tech. Since launching in 2020, over 8,000 students have made informed decisions and reached their dream university through online 1:1 mentoring, masterclasses, and community.
With the school student community representing 1,700+ state schools around the UK, and undergraduates at 110+ UK universities, Zero Gravity has launched free impact-led partnerships with universities to facilitate outreach opportunities and support informed decision-making, whilst evidencing their impact within the framework of the OfS EoRR and continuing to amplify their social mobility mission that spans the post-16 and undergraduate lifecycle.
---
Save the Student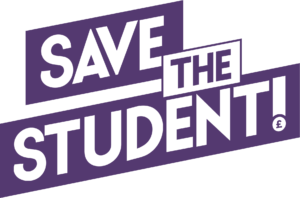 HELOA has signed a Supporter Agreement with Save the Student in 2023. Working together to support young people getting informed information about their finances relating to university. With a shared belief that no student should have to drop out, or be put off applying to university, due to lack of money.
Save the Student originated in response to the growing costs of university in the UK. The site provides free, impartial advice to students on how to make their money go further.  They work tirelessly to foster a resource which is perceived as both trustworthy and useful to students from all backgrounds. 
---
IDP Connect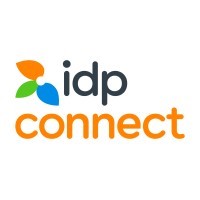 IDP Connect connects universities with a community of highly engaged UK students actively researching their higher education options. Our student-first undergraduate and postgraduate brands empower students with all the information they need to make the right choices for their higher education journey.
With one of the largest UK home prospective student datasets of 23m, IDP Connect can provide real-time demand trends which can both enable institutions to apply effective marketing and recruitment strategies and inform the higher education sector on policy recommendations.