Group Chair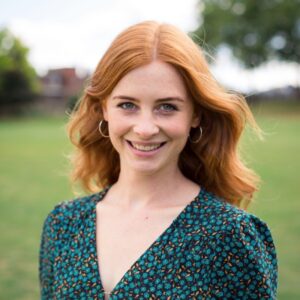 Peggy Cooke, University of Huddersfield
Email: p.r.cooke@hud.ac.uk
After graduating from the University of Huddersfield with a BA and MA in History, Peggy has worked in a variety of student recruitment and widening participation roles in Yorkshire and London. Her role focuses on providing information, advice and guidance to prospective students along with their parents or guardians, teachers and supporters. This involves attending careers fairs, delivering presentations and workshops and hosting visits to campus. She believe that university and the opportunities it provides should be accessible to all, particularly those underrepresented within higher education.
As chair, Peggy is responsible for representing the region at the HELOA UK Committee meetings and supporting the regional Vice Chairs.
Group Vice-Chair, Training & Partnerships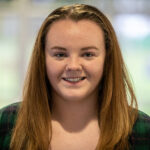 Kelsey Blemmings, Northumbria University
Email: Kelsey.blemings@northumbria.ac.uk
Kelsey has worked in Higher Education since 2019 and is currently a UK Student Recruitment Coordinator at Northumbria University, with responsibility in establishing and building relationships with key contact schools, as well as delivering outreach activities. Kelsey is passionate about leadership and providing opportunities for all to develop and succeed.
Group Vice-Chair, Training & Partnerships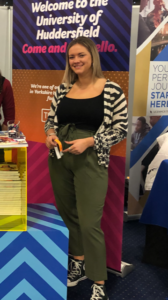 Marica Shelbourne, University of Huddersfield
Email: M.T.Shelbourne@hud.ac.uk

Marica has worked in the education sector since 2015 and is currently a Schools and Colleges Liaison Officer at the University of Huddersfield, which involves building and managing relationships with schools and colleges across the region as well as delivering a range of activities.
The Group Vice-Chair, Training, helps to identify and develop training and professional development opportunities for the group.
Group Vice-Chair, Membership and Communication
Position vacant