HELOA works in partnership with a range of Associations, Organisations, Statutory Bodies and Government to support effective information, advice and guidance for those making their higher education choices. The Association has regular communication with key organisations that impact on our work and help facilitate this dialogue across the sector. Staff representing HELOA are often asked to speak at national conferences and at a local level, the 9 HELOA Groups each have a role responsible for partnerships and have developed a range of effective partnerships over many years to mutual benefit. Our groups would be happy to talk to you if you would like more detail.
If you would like to find out more about HELOA Partnerships at national level please get in touch.
Rebecca Hollington
HELOA Vice-Chair (Partnerships)
E-mail: rebecca.hollington@solent.ac.uk
Sponsorship opportunities
As a professional organisation we offer high quality training and continuous professional development opportunities to our members. This includes an annual conference, regional networking and training events and regular communication via a weekly digest. We also organise our annual Innovation and Best Practice Awards, presented at our annual conference in January.
There are various opportunities to sponsor HELOA events and activities, and promote your organisation to our extensive membership. Download our sponsorship framework to find out more.
Current key partners include:

AUA
The Association of University Administrators advances and promotes the professional recognition and development of all who work in professional services roles in higher education, and are an authoritative advocate and champion for the sector. This ethos fits well with HELOA's vision and the two associations work in partnership on key issues, and to share best practice and training opportunities.
---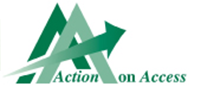 Action on Access
Action on Access is a support and change-management organisation: the national provider of coordination and support for furthering widening participation and access to higher education across the UK since 1999.
---

ASDAN
ASDAN is a pioneering curriculum development organisation and awarding body, offering programmes and qualifications that explicitly grow skills for learning, skills for employment and skills for life.
Developed and managed by practitioners, ASDAN grew out of research work at the University of the West of England in the 1980s and was formally established as an educational charity in 1991.
---

Brightside UNIAID
Brightside UNIAID is an education charity who create, develop and manage online mentoring projects, and other online tools and resources (including information on student finance, . Colleagues from HELOA and Brightside have collaborated on several projects, one of which was the 'Next Steps In Admissions To HE conference 2011'
---

Career Camel
Career Camel is a central platform designed to equip all young people with the knowledge required to make informed decisions about their future.  To achieve this, the site offers an extensive range of career advice and further education guidance combined with over 50,000 opportunities from apprenticeships through to graduate jobs.
Their free service is used by career advisers from schools and universities across the country as a vital resource for the career development of students.
Career Camel's unique solution ensures that anyone, regardless of their background, has fair access to opportunities provided by employers.
---

Careers England
HELOA representation sits on the consortium board for Quality in Careers Standard (QiCS). The Board is supported by Careers England, to provide a uniform standard for CE IAG across the country. QiCS provides national validation of CE IAG Quality Awards that schools and colleges can work towards rather than providing accreditation to schools and colleges directly.
---

Dashboard Technology
Dashboard Technology provides  an online student management system specifically tailored for Higher Education Institutions  to manage their casual and part-time workforce more efficiently, saving time and  money.  The system provides a complete solution, from student registration through to bookings, timesheets, payroll, invoicing & management reporting.
---

Future First
Future First works to increase social mobility by building alumni communities around state schools to inspire and inform young people about their futures.
---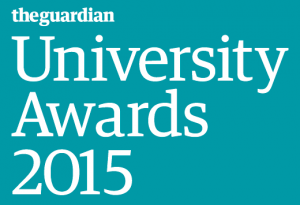 The Guardian University Awards
The Guardian university awards give UK universities the opportunity to highlight their achievements to that vast and growing global community. One in five Guardian readers describe themselves as students.
Enter the awards for the chance to stand out as an exceptional institution, share your successes and imaginative thinking with your peers, and boost your university's profile in the media.
www.theguardian.com/higher-education-network/university-awards
---
The Guardian University Forum
The Guardian University Forum 2014 (formerly the Guardian Future of Higher Education Summit) brings together some 200 senior representatives of the UK higher education sector to discuss both the strategic and practical challenges facing the sector at a time of unprecedented global growth.
The forum will offer expert insight and feature speakers from the worlds of politics, higher education and business, alongside the opportunity to network with senior-level delegates working across the sector.
www.theguardian.com/higher-education-network/university-forum
---

The Progression Trust
The Progression Trust works with partners across the education sector to enable successful progression for all, but especially for the most disadvantaged.
We focus on understanding the factors that make the difference, then developing models, tools, training, and other support that applies this knowledge to practice.
We are committed to 'whole person, whole journey progression'. That means seeing the wider needs and context of the individual, and looking at root causes as well as long-term goals. We work to help organisations and partnerships to develop more effective approaches that get 'under the skin' of persisting barriers, and enable sustainable change.
http://www.theprogressiontrust.org/
---

Prospects Education Resources
Prospects Education Resources are a one-stop-shop for careers, citizenship and PSHE resources. This includes software (i.e. careers matching software), library material i.e. Trotman publications, ready-made lesson plans for careers staff to use and posters and games.
www.prospectseducationresources.co.uk/
---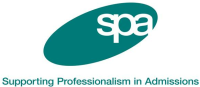 SPA
SPA works closely with HELOA to support our mutual objective of continuing development of fair admissions and good practice in admissions, student recruitment and widening participation across the UK higher education sector.
---

UCAS
UCAS recognises the high level of expertise and wide experience HELOA members possess regarding the dissemination of information for potential students and their influencers. HELOA members are frequently consulted by UCAS and are members of a range of review and decision making groups. HELOA and UCAS meet regularly to explore and develop a range of IAG issues.
---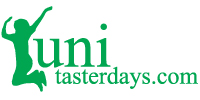 UniTasterDays.com
UniTasterDays.com is a unique, invaluable and up-to-date source of UK university taster events, workshops and open days for schools and colleges. Through the UniTasterDays.com site, schools and colleges can quickly search for, request, or join a mailing list of university events. Events are added by universities using an administration portal which offers real-time updates.
Whether you're from a university or HE institution looking to promote events to prospective students, or a school or college looking to help your students taste the realities of higher education so they make the right choices, UniTasterDays.com is uniquely placed to help.
---
Student Finance Companies
HELOA is engaged in national level groups and discussions regarding student finance processes to ensure member's knowledge is fed into the process, and that the most accurate information and guidance is taken back to those we are advising. At a local level, HELOA groups work closely with their regional representative to achieve this aim.