As a professional association of higher education staff, we have a wealth of expertise in student recruitment,outreach, marketing and admissions and recognise that sharing of good practice and sector knowledge can benefit a variety of stakeholders across the sector.
We have undertaken a variety of collaborative projects with differing organisations across the sector and are keen to develop this work further, where there is acknowledged benefit to either our membership and/or the sector, or in line with our vision 'supporting potential students make an informed decision about their future in education'.
HELOA is working in collaboration with: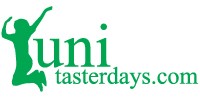 UniTasterDays.com
UniTasterDays.com is a unique, invaluable and up-to-date source of UK university taster events, workshops and open days for schools and colleges. Through the UniTasterDays.com site, schools and colleges can quickly search for, request, or join a mailing list of university events. Events are added by universities using an administration portal which offers real-time updates.
HELOA members have worked closely with UniTasterDays to develop expert content for their annual Teachers' Guide to University, from the Gatsby Benchmarks to student finance- it's all covered.
More recently, HELOA have worked with UniTasterDays to develop a survey for careers advisors and teachers reviewing University information, advice and guidance. One year on, we will be reviewing the results from this survey and looking at how we can support schools in meeting their Gatsby benchmarks at Annual Conference 2020.