Group Chair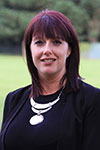 Steph Coogans, University of Chichester
Marketing Manager
Tel: 01243 816443
Email: s.coogans@chi.ac.uk

My career has always been in education marketing. I started as a Communications and School Liaison Officer at a college for three years which included being responsible for outreach activity, press and PR, advertising and events. This then led to taking up the role of Marketing Campaigns Officer at the University of Portsmouth for another three years where my main focus was UG marketing campaigns, organising Open Days and managing student ambassadors. Continuing my love for HE, I originally came to Chichester in 2016 as a Marketing Officer and was promoted to Marketing Manager in 2018 where I now oversee all marketing elements of the University's student recruitment strategy with my main focus on open days.
Group Vice-Chair, Membership and Comms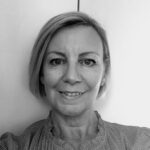 Lindsey Blake, Buckinghamshire New University Student Recruitment Manager                                  Email: lindsey.blake@bucks.ac.uk

I originally studied Business at university and worked for several large corporates before realising I hate hated it and was bored silly. I moved to the public sector and specialised in outreach activities and building participation in libraries, schools and, most recently, university.