Group Chair
Ashleigh Hope, Guildhall School of Music & Drama 
Email: ashleigh.hope@gsmd.ac.uk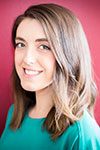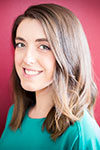 Back in 2009, before I even knew what Widening Participation was, I participated in Partners Summer School at Newcastle University, which provided reduced entry requirements for my English Literature degree, and a fantastic insight into university life – it was truly transformative! I began my career in Widening Participation in 2013, joining the Contextual Admissions team at the University of Leeds. Since then I have worked in the Widening Participation team at Queen Mary University, and I am currently the Head of Access and Participation at Guildhall School of Music & Drama. Given my personal experience I truly understand the power of Widening Participation, and ensure that participant experience is at the heart of everything I do – data only tells part of the story! I was Vice-Chair Training for the London group 2018-2021, and during that time HELOA was an incredibly valuable resource – firstly, in meeting new people when I moved to London, and then as a helpful and knowledgeable network. As Chair, I hope to increase membership and attendance at meetings, to ensure that many more members reap the full benefits of HELOA
Group Vice-Chair, Administration
Vacant

Group Vice-Chair, Training & Partnerships
George Green, Brunel University London
Email: George.Green@brunel.ac.uk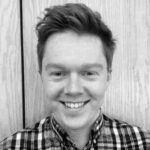 I graduated from the University of Brighton in 2014 in English Language and Linguistics. Since graduating, I have worked in the Higher Education across Student Recruitment and Widening Participation teams at the universities of East Anglia, Birmingham, Cambridge and now Brunel University London. I have worked on Student Recruitment events and Widening Participation programmes including applicant days, progressive programmes, mentoring programmes and summer schools. I applied for the HELOA London group as way of integrating into the London community better but also because I believe my experience and connections across the sector will support me in coordinating a programme of activity that offers excellent training for our members.
Group Vice-Chair, Training & Partnerships
Charlotte Maltby, St Mary's University, Twickenham
Email: charlotte.maltby@stmarys.ac.uk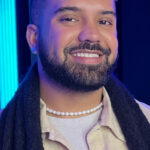 After a slightly bizarre pathway into and through higher education, I emerged with a BA(Hons), a Master's degree and an enhanced love of learning. After working in a variety of education and non-education settings, in 2019 I began my role as a Student Recruitment Officer at St Mary's University, Twickenham. I'm so pleased to join the London HELOA committee as Group Vice-Chair, Training & Partnerships as I have felt welcomed and encouraged by HELOA since I attended my first National Conference and then local group training days. During my time within the committee I hope to bring my creative skills to enhance training days and to encourage further collaboration with HE providers and external providers.
Group Vice-Chair Membership & Communications
Nick Chambers, City, University of London
Email: nicholas.chambers.2@city.ac.uk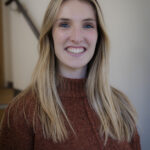 Having graduated with a BMus in Music from City, University of London in 2017 and then spending just over a year working in business operations for a RegTech firm I returned to City at the beginning of 2018 to work in the UK Recruitment team. As such, this is my first position in Higher Education and I enjoy it immensely. My role at City encompasses managing school visits to campus and attending HE and UCAS fairs. My favourite part of which is touring the country comparing schools' beige buffets (whose isn't?!). In all serious though, it's definitely working with young people to help them realise the options they have open to them alongside a great team of people I can always rely on for support. During my time on the London group committee I hope to develop my network of sector colleagues and promote HELOA's presence.