Group Chair
Ashleigh Hope, Guildhall School of Music & Drama 
Email: ashleigh.hope@gsmd.ac.uk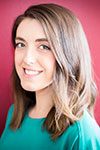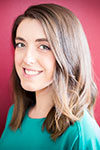 Back in 2009, before I even knew what Widening Participation was, I participated in Partners Summer School at Newcastle University, which provided reduced entry requirements for my English Literature degree, and a fantastic insight into university life – it was truly transformative! I began my career in Widening Participation in 2013, joining the Contextual Admissions team at the University of Leeds. Since then I have worked in the Widening Participation team at Queen Mary University, and I am currently the Head of Access and Participation at Guildhall School of Music & Drama. Given my personal experience I truly understand the power of Widening Participation, and ensure that participant experience is at the heart of everything I do – data only tells part of the story! I was Vice-Chair Training for the London group 2018-2021, and during that time HELOA was an incredibly valuable resource – firstly, in meeting new people when I moved to London, and then as a helpful and knowledgeable network. As Chair, I hope to increase membership and attendance at meetings, to ensure that many more members reap the full benefits of HELOA.
Group Vice-Chair, Training & Partnerships
George Green, Imperial College London
Email: george.green@imperial.ac.uk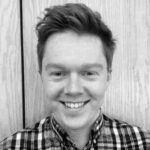 I graduated from the University of Brighton in 2014 in BA Hons English Language and Linguistics. Since graduating, I have worked in the Higher Education sector across Student Recruitment and Widening Participation teams at the universities of East Anglia, Birmingham, Cambridge, Brunel and now Imperial College Business School. My experience predominately  includes working on widening participation projects such as fair access schemes, summer schools and mentoring programmes. I am very familiar with the recruitment circuit and now work as  Student Recruitment Manager. As HELOA London Vice-Chair for training, I hope to organise enriching training events for colleagues at different stages of their careers and with different roles and interests.
Group Vice-Chair, Training & Partnerships
Shahmir Akram, University of Westminster 
Email: S.Akram@westminster.ac.uk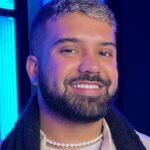 I used to be a student from a deprived area of South London where no one really spoke about going to university as a future option, however, after meeting many outreach teams and student ambassadors during sixth form, they raised my aspirations and helped me realise my full potential. As a first-generation student, I graduated from Royal Holloway, University of London with a Psychology degree and a passion for supporting other students to make informed and impactful decisions about their future. During my time at Royal Holloway, I worked as a student, senior and widening access ambassador which opened the door for me to understand the wider context of HE. This exposure to the HE sector led to my first official position at London South Bank University as a
Schools and Colleges Liaison Officer and my current role at the University of Westminster as a UK Student Recruitment & Outreach Officer. I pride myself on continuous professional development and learning from the expertise and experiences of others and sector research to inform my practice. Therefore, I am excited about embedding my unique experiences, skills and curiosity in delivering training opportunities that ensure members receive holistic and intersectional development to support students in making informed decisions about their future.
Group Vice-Chair Membership & Communications
Rachel Stanley, St Mary's University
Email: rachel.stanley1@stmarys.ac.uk
I graduated from the University of Surrey in 2020 with a Bachelor of Science in Criminology. Throughout my time at university, I worked in a variety of education settings, delivering study skills seminars at schools and colleges in the Southeast of England and volunteering as a teacher in China, introducing interactive and group-based teaching methods to Chinese English teachers. My journey into Higher Education began in September 2021 when I started my role as Student Recruitment Officer at St Mary's University. I am delighted to be joining the HELOA London Committee as Group Vice Chair, Membership & Communications. I have hugely benefitted from the training and professional development opportunities provided by HELOA and I am keen to give back to the HELOA community in this role. I set out to celebrate the achievements of the London Group, share best practice and promote upcoming training days which I hope will create further opportunities for collaboration among the London Group!