Group Chair
Rachel Cox – University of Cambridge
Email: Rachel.cox@admin.cam.ac.uk
Phone: +44 (0) 1223 768 971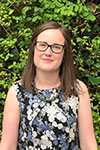 After graduating from the University of Durham in 2012 Rachel has had a number of roles in Student Recruitment, Widening Participation and Student Volunteering.
Rachel is currently the UK Student Recruitment Manager at the University of Cambridge where she leads the team responsible for UK recruitment events and activity for undergraduate and postgraduate study, including open days, subject masterclasses and subject advice sessions. She has been HELOA Anglia Chair since August 2017 and works with the Anglia committee to co-ordinate group meetings, varied training sessions and to send regular updates to members.
Group Vice-Chair, Training
Scott Knight – Anglia Ruskin University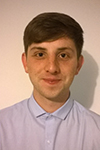 Scott is an Outreach Officer at Anglia Ruskin University, based at their Cambridge campus. Scott has worked in multiple school liaison roles across the region since 2014, when he completed his degree in Law. Scott organises outreach events on campus, leads on primary school engagement and works with schools across Cambridgeshire, Norfolk and Suffolk.
As the Vice-Chair Training, Scott plans and coordinates the delivery of engaging, informative and sector- relevant sessions at group meetings. Scott's goal is to ensure that these sessions meet the group's personal and professional development needs.
Vice Chair, Administration
Vacant