Group Chair
Gail Alani, University of Southampton
UK Student Recruitment Manager
Tel: 023 8059 9126
Email: gw5@soton.ac.uk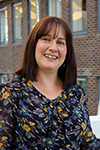 Gail is the UK Student Recruitment Manager at the University of Southampton, where she has worked for the past eleven years.  In her role she manages a team of 12 and is responsible for the delivery of a wide range of educational recruitment activities and events across the UK, including undergraduate and postgraduate open days, programmes of campus tours, events for higher education advisers and a wide-ranging programme of talks and workshops for schools and colleges, which can be delivered both on and off campus.
Gail is a qualified teacher and has spent the past 15 years working within student recruitment, working as an Education Liaison Officer at the University of Portsmouth for 4 years before joining Southampton in 2006.
Gail has been a member of HELOA since 2001 and was previously the SE Group Vice Chair (Training), where she jointly organised the annual Training Day with colleagues in the Southwest region.  In her new role as Chair she is very much looking forward to developing close links with all member institutions across the SE region and working closely with her committee members in order to deliver engaging meetings and networking opportunities, which incorporate training and professional updating relevant to all HELOA members.
Group Vice-Chair, Training
Sophie Farmer, University of Southampton
Student Recruitment Events Assistant
Tel: 023 8059 4730
Email: S.Farmer@soton.ac.uk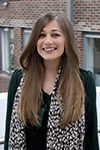 Sophie has worked at the University of Southampton since 2014 after working for a year as President of Winchester Student Union. Her previous role involved promoting curricular, co-curricular and extra-curricular opportunities at the University with a focus on helping students develop their employability skills. Sophie currently works as the Student Recruitment Events Assistant, providing professional administrative support to the planning, organisation and delivery of a range of undergraduate student recruitment events, including the University Open Days and Campus Tours. She also delivers presentations on digital identity and social media for the UK Student Recruitment and Outreach department, visiting schools and presenting to school visits on campus.
With previous experience delivering training on topics including employability and digital presence online to a range of audiences, Sophie is keen to look at ways training is provided to HELOA members. She hopes to provide members with engaging and informative training resources whilst in her role as Vice Chair Training.
Group Vice-Chair, Administration
Victoria Patel, University of Portsmouth
Undergraduate Recruitment Coordinator
Tel: 023 9284 2720
Email: Victoria.patel@port.ac.uk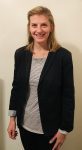 Victoria is an Undergraduate Recruitment Co-ordinator at the University of Portsmouth, she has been in this role since January 2017, where she is responsible for planning a number of recruitment activities for post-16 students, both on and off campus, including faculty conferences, taster days and bespoke visits. She also delivers talks and presentations in schools and colleges to students and parents and represents the University at careers fairs and UCAS exhibitions across the country.
Prior to this, Victoria worked on the University's projects for the Southern Universities Network and was responsible for the institutional projects and budget allocation under the then, NNCO banner.
Victoria has worked in education and marketing and student recruitment for almost 20 years; within various roles at the University of Portsmouth, working with both pre and post 16 students, as well as 5 years as Marketing and Communications Manager at an independent girls' school and more recently 3 years as a teacher and Head of Geography at a secondary school in Southampton.
Victoria has been a member of HELOA for a number of years, and has been in her role as Vice-Chair Administration since May 2017. In this role she hopes to meet and work with members across the SE Region.
Group Vice-Chair, Training
Mel Jones, University of Brighton
Student Recruitment Coordinator
Tel: 01273 641266
Email: M.Jones6@brighton.ac.uk

Mel is the Student Recruitment Coordinator for the University of Brighton. She works with partner colleges in London and the wider South East to arrange and deliver Outreach activities for students aged 16+, as well as providing information sessions for teachers, advisors, parents and carers.
Mel also coordinates the university's attendance at HE fairs and UCAS conventions across the UK, supporting the Student Recruitment Placement Assistant who visits the majority of these fairs with Student Ambassadors, and academics who are invited to give presentations on their subject area.