Group Chair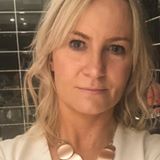 Amanda Kinningley, University of Huddersfield
Email: A.L.Kenningley@hud.ac.uk
Phone: 01484 472994
Amanda has been Deputy Head of Schools & Colleges Liaison at the University of Huddersfield for just over a year. Prior to this she was a Schools & Colleges Liaison Officer at Huddersfield for over 10 years. She was Vice Chair (Training) between 2016-18.
As chair, Amanda is responsible for representing the region at the HELOA UK Committee meetings and supporting the regional Vice Chairs.
Group Vice-Chair, Training
Amy Wilson, University of Leeds
Email: a.wilson1@leeds.ac.uk
Group Vice-Chair, Training – Vacant
Group Vice-Chair, Administration

Jennifer Barton, Durham University
Email: jennifer.barton@durham.ac.uk
Phone: 0191 334 9195
Jen has worked at Durham University for 11 years. She currently works in the Access and Student Recruitment team and is responsible for building and fostering relationships with schools across the country. Jen's duties as Group Vice-Chair, Finance, including managing the group accounts, compiling the annual budget, collecting stubsctiptions as well as contributing to committee matters.