Group Chair
Rupa Lakhani, UCL
Email: r.lakhani@ucl.ac.uk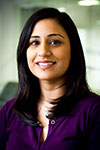 Rupa has a BA in International Studies (Economic Development) from Simon Fraser University in Burnaby, BC Canada. After two study abroad terms at University of Leicester and the National University of Singapore, she realised her passion for helping students as she often supported international students and those with English as an Additional Language.
Having been one of few students from her high school class in rural USA to go to university, Rupa was immediately drawn to Widening Participation initiatives upon moving to London in 2012.  Since then she has worked within different roles at City, University of London and UCL.
Group Vice-Chair, Administration
Becky Robson, University of Roehampton
Email: Rebecca.Robson@roehampton.ac.uk
I have a BA in Classical Civilisation from the University of Roehampton and am currently studying for my MRes in Classical Research. I work full-time at Roehampton and have been in this post for just over 18 months. This is my first role in Higher Education, however I enjoy the opportunity to talk to students and raise their aspirations about their university career. As part of my role I currently liaise with schools to organise campus visits, attendance at HE Fairs and help to run the Compact Scheme for our Partner Schools and Colleges.
As VC Administration my role is to provide support with organising Group meetings and help with the running of elections.
Group Vice-Chair Training
Ashleigh Hope, Guildhall School of Music & Drama
Email: ashleigh.hope@gsmd.ac.uk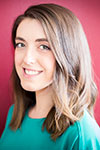 I was awarded a BA Hons in English Literature from Newcastle University in 2012 – a degree made possible by the Widening Participation programme 'Partners'. I am therefore incredibly passionate about WP initiatives, and have worked on a number of these projects; at the University of Leeds from 2013-2017 and at Queen Mary University, London from 2017-2018. I thoroughly enjoy working with young people, and find it immensely rewarding to watch the development of their skills, confidence and aspirations when participating in a WP programme, whether over the course of one day or a number of years. My current role at Guildhall School focuses on widening participation in the arts, working closely with schools and youth organisations to promote the benefits of a conservatoire education, and supporting applicants who may not ordinarily consider it.
I applied for the role of co-Vice Chair Training as a means of integrating into the London university community, and I hope to bring my experience of developing training, events management, creating communication plans and the effective use of social media to the role.
Group Vice-Chair Training
Currently Vacant