Group Chair
Chris Garrett – University of Suffolk
Email: chris.garrett@uos.ac.uk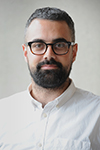 Since graduating from the Suffolk Business School in 2012, Chris has worked in various roles across the Directorate of External Relations. These roles have involved working in UK and EU Student Recruitment, Admissions and Market Research and Development.
In his current role as International and EU Recruitment Manager, Chris is responsible for developing all overseas recruitment activity. This involves managing the portfolio of the University's agents in the UK and beyond.
Chris has been HELOA Anglia Chair since July 2015 and also holds a position on the Governing Body of The Sixth Form College, Colchester.
Group Vice-Chair, Training
Scott Knight – Anglia Ruskin University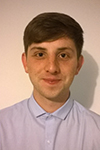 Scott is an Outreach Officer at Anglia Ruskin University, based at their Cambridge campus. Scott has worked in multiple school liaison roles across the region since 2014, when he completed his degree in Law. Scott organises outreach events on campus, leads on primary school engagement and works with schools across Cambridgeshire, Norfolk and Suffolk.
As the Vice-Chair Training, Scott plans and coordinates the delivery of engaging, informative and sector- relevant sessions at group meetings. Scott's goal is to ensure that these sessions meet the group's personal and professional development needs.
Vice Chair, Administration
Hannah Owens – University of East Anglia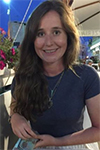 Hannah is currently a Higher Education Adviser at UEA. She joined the Admissions, Recruitment and Marketing department in 2016 as part of the Enquiries Team, having graduated from UEA in History and Politics. Hannah is Norwich based, working with a large range of schools and colleges in the UK and EU. She co-ordinates UEA Clearing and leads the off-campus postgraduate recruitment strategy.
As Anglia Vice-Chair (Administration) Hannah will organise logistics for regional group meetings, record the minutes and keep all members up to date with new developments within the group.